The congress has finished successfully! Thank you very much for your attendance. We welcomed 1177 participants from over 60 countries. See you at the next congress in Vancouver, Canada!
Invitation to 26th International Ornithological Congress
The 26th International Ornithological Congress (IOC) is coming soon. Ornithology is developing rapidly and widely from molecular biology to community ecology in Japan and throughout Asia as well as other parts of the world. The conservational activities for birds have also been advancing in this area. This congress provides a great opportunity for all the participants to discuss about current ornithological problem. We wish to say specially to you. Japanese nature and culture are unique and wonderful. Enjoy Japanese nature and culture during your stay. We are looking forward to meeting you at Tokyo. The IOC will be held on behalf of the IOU.

== UPDATES ==
19.09.2014 For those who requested the IOC participants list during the congress (not for everyone): we are now ready to send the list, so please contact ioc2014-info@issjp.com.
17.09.2014 Password of the abstract book has been removed in response to request from the participants.
18.08.2014 ROOM CHANGE: Tea Ceremony, a social program will be held at Building No.1 (1201).
18.08.2014 PROGRAM CHANGE: Bonseki (tray landscape) performance (18:00-19:00) and Lynx Presentation (19:00-19:30) have been added before Japan Evening (Tue 19th). Closing Ceremony has been added on Sun 24th.
17.08.2014 NOTICE: All gates of Rikkyo University are not always open! Read this.
16.08.2014 For twitter users, use the hashtag #IOC26 for the conference.
10.08.2014 Abstracts have been published (Please see the table below. You need a password to open these files). These abstracts are only available online. Please print them out if you need.
08.08.2014 Errata notes (see the PDF file of symposia, oral and poster) have been added to the session list.
05.08.2014 CORRECTION: RTD01 (Restoring seabird breeding colonies invaded by rats and other introduced mammals in Japan and Korea) starts at 19:00, 19 Aug.
31.07.2014 Program Book is now available online. Abstract Book is now in preparation.
28.07.2014 Updated Symposia, Oral and Poster session details.
18.07.2014 Updated plenary speakers info.
17.07.2014 Application for daycare service is now closed.
10.07.2014 Added guidelines for presenters. Please read carefully and prepare your presentation file by the deadline.
09.07.2014 Added Tokyo tour and Airport welcome desk information.
31.05.2014 Registration is now closed.
30.05.2014 Information regarding daycare services has been added.
14.05.2014 S18, S19, S32 have been cancelled.
04.05.2014 Time table has been updated.
30.04.2014 Additional application of poster presentation is now closed.
17.03.2014 Additional application of poster presentation is now opend. Registration is required before applying for posters.
14.03.2014 The opening date of additional poster application has been changed to 17 March.
10.02.2014 Post-congress tours information has been updated. Registration is now opened.
25.11.2013 AOU/COS travel awards application has been extended to 1st Jan. 2014
31.10.2013 Abstract submission is closed
15.10.2013 AOU/COS travel awards application is now available
01.10.2013 Extension of deadline for submitting an abstract
30.09.2013 Some Mid-cogress tours are now fully booked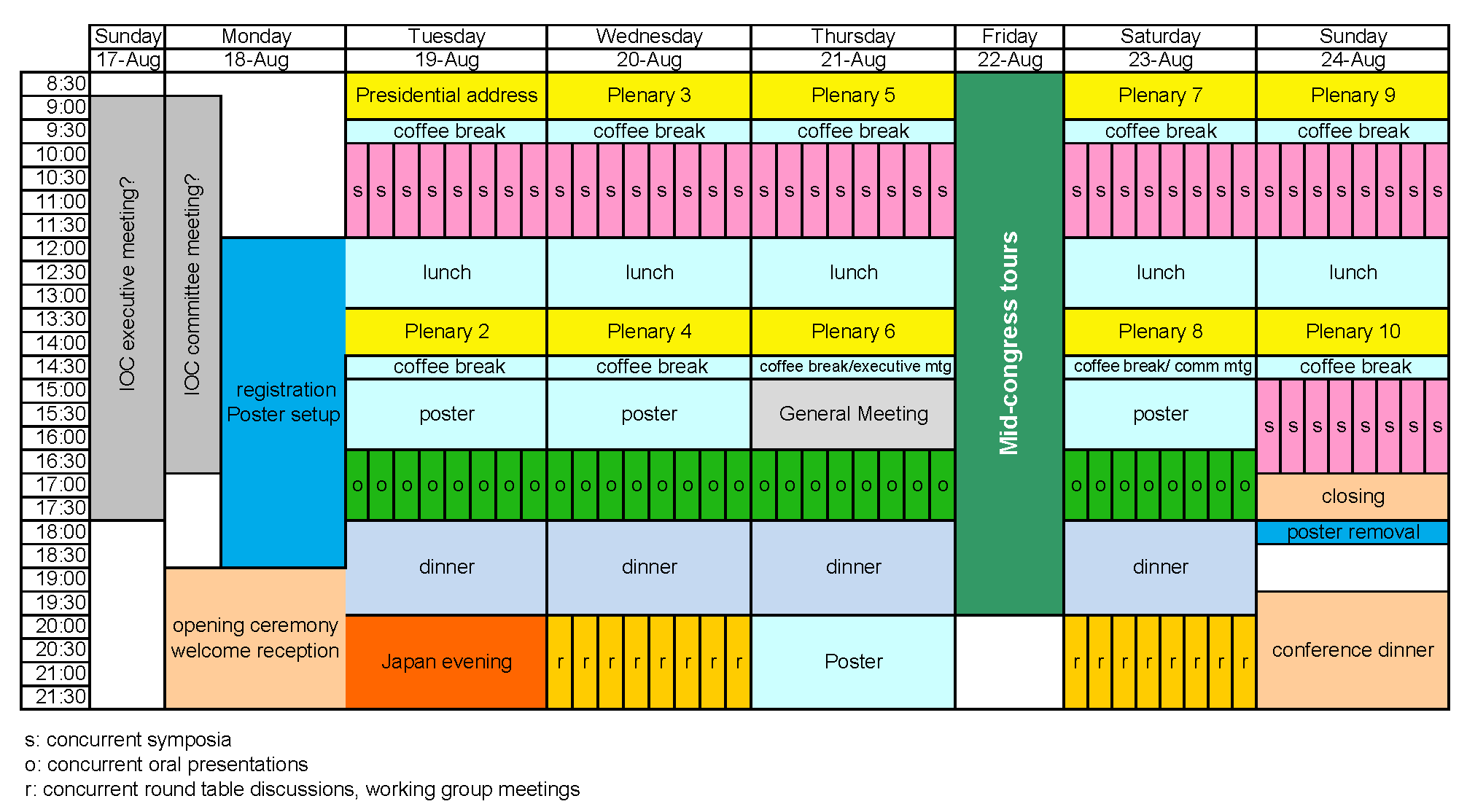 [IMPORTANT DATES]
05 March 2013 ------- Registration open
30 April 2013 --------- Call for Abstracts open
31 October 2013 ----- Deadline for Abstracts Submission (extended)
01 January 2014 ----- Travel grants application deadline
31 January 2014 ----- Early registration deadline
15 March to 30 April 2014 ---- Additional application of poster presentation.
31 May 2014 --------- Registration deadline
18 August ------------- Opening Ceremony & Welcome Reception
IOU Presidential Address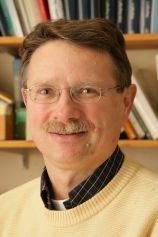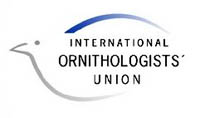 Dear ornithologists, colleagues and friends,
I am extending a warm invitation to the 26th International Ornithological Congress, which will be hosted by the Ornithological Society of Japan and convened by Professor Keisuke Ueda. Japanese ornithology has enjoyed a long and distinguished history in all areas of avian biology and maintaining a wide international network of collaborative studies. The host and sponsors of the 26th International Ornithological Congress are committed to enable as many avian biologists and ornithologists to attend the congress and present their studies.
International ornithological congresses have a long history of integrating all branches of science, from basic research in physiology, morphology, and molecular biology, to applied research in conservation, medicine, and agriculture, because birds are the experimental vertebrates of choice when trying to find answers to problems in these various areas. Birds have conquered all of the Earth's biomes; their body sizes range from the tiniest hummingbird to the enormous moas, and they share diurnality, color vision, visual and vocal communication, and three- dimensional space with us humans. Therefore, international ornithological congresses have maintained their unique position as "one-stop" events where it is possible to survey and integrate the latest advances in a great variety of scientific disciplines and to make new conceptual and professional connections. Ornithology also enjoys the distinction of attracting a large and increasing number of amateurs who are interested and involved in various research projects, and the 26th International Ornithological Congress will include programs that will be of interest to both professional and amateur ornithologists.
The 26th International Ornithological Congress will also offer a variety of pre-congress and post- congress tours, which will be accompanied by expert ornithologists, to destinations that are of special interest to ornithologists and often outside the more easily accessible spots.
For all the reasons mentioned, I hope that you will attend the 26th International Ornithological Congress and join me in welcoming the congress participants from all corners of the world.
Professor Dr. Franz Bairlein
President, 26th International Ornithological Congress, Tokyo 2014
President, International Ornithologists' Union, 2010-2014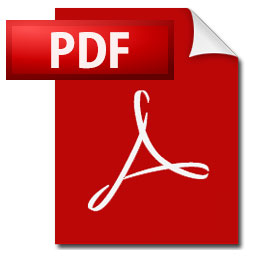 Messages from 26th IOC Committee
Sponsors
(In alphabetical order)