Access to Japan & Accommodation
Tokyo offers convenient access to and from most places around the world. The new Tokyo International Airport (Narita) acts as a port of call. More than 1,400 international flights arrive at the airport per week from 86 cities around the globe. And for those who are coming from Asia, Tokyo International Airport (Haneda) will serve as a gateway to other Asian cities after the completion of the 4th runway at the airport.
As a courtesy of the Tokyo Metropolitan Government, Airport Welcome Desk will be available at Narita & Haneda Airport on Sunday, August 17th and on Monday, August 18th. You will be able to get transportation information to the venue and even get a free map of Tokyo. For more information please see attached.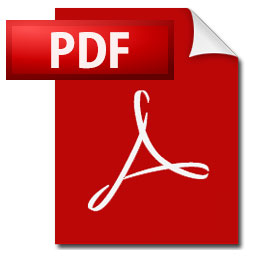 Access to central Tokyo from the international airports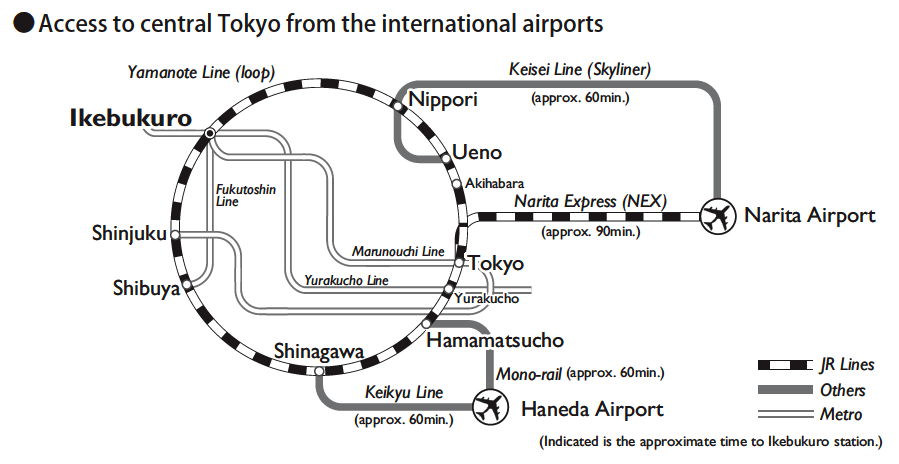 From Narita Airport: Jump to Narita Airport's website
From Haneda Airport: Jump to Haneda Airport's website
You can try Train Route Finder (jump to Jorudan website)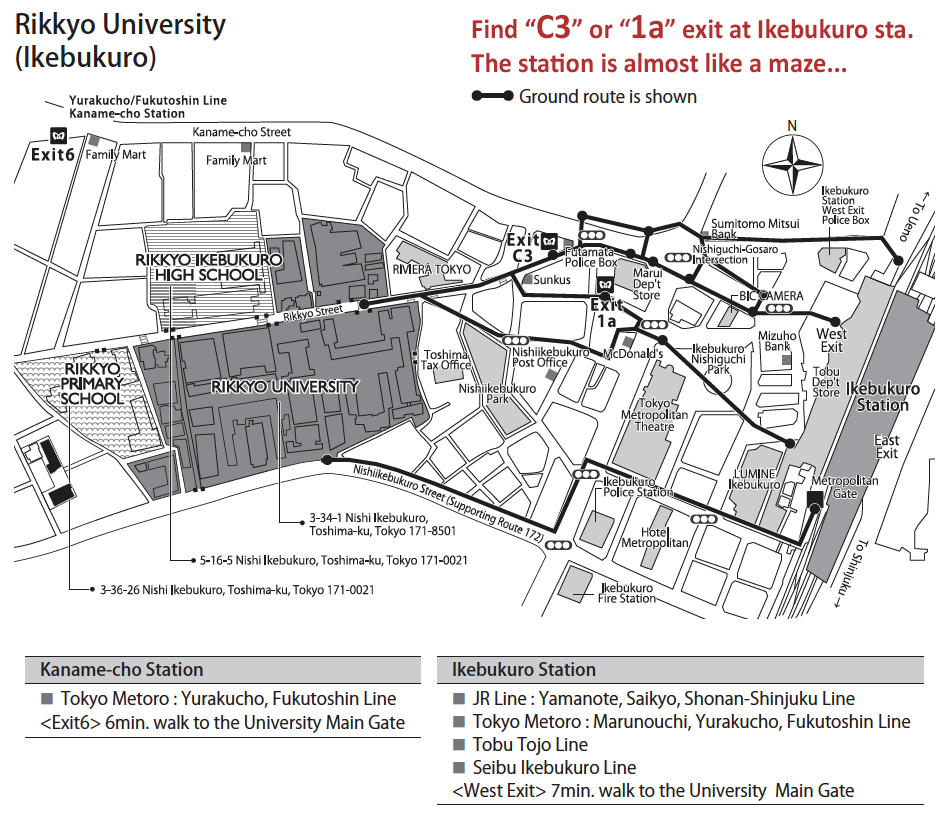 Access to Ikebukuro Campus, Rikkyo University (jump to Rikkyo University's website)
Accommodation
[NEW!] Regarding the hotel reservaion, IOC2014 Organizing Committee has reserved a sufficient number of rooms at the following hotels for the participants during the Congress period at special discount rates (available only from online reservation for IOC2014 participants). Hotel assignment will be made on a first-come, first-served basis.
Please click here for Online Hotel Reservation
Tokyo offers more than 94,000 guest rooms ranging from deluxe to budget accommodation. And Rikkyo University campus is located near Ikebukuro, one of the major downtowns in Tokyo, where delegates can easily find many hotels. Within 20-minute walking distance to the venue, there are 15 hotels in various price ranges from A grade hotel (more than JPY 15,000 per room/night) to C grade hotel (less than JPY 10,000 per room/night), and there are more than 3,800 guest rooms. For students, there are two youth hostels, which are within 30 minutes from the congress venue by local transportation. Friendly, high-quality service can be assured to all conference delegates. These links might be useful to find another more hotels (Hotels.com, Rakuten Travel, HOSTELWORLD, agoda, Johoku Ryokan Kumiai).

View IOC 2014 hotel map in a larger map
Grade
Hotel Name
# of Rooms
Room Charge (JPY)
Access to Venue
Single
Twin
A
Hotel Metropolitan
815
18,050
25,400
8 min walk
A
Sunshine City Prince Hotel
1,146
17,630
23,300
20 min walk
B
Dai-Ichi Inn Ikebukuro
139
10,395
16,170
12 min walk
C
Ark Hotel Tokyo
110
9,240
15,750
20 min walk
C
The B Ikebukuro
175
8,500
14,000
15 min walk
C
Ikebukuro Royal Hotel
230
8,190
12,390
10 min walk
C
Hotel Urban
39
8,190
12,180
7 min walk
C
Hotel Sun City
89
7,000
9,400
7 min walk
C
Hotel New Star Ikebukuro
91
7,350
10,500
10 min walk
C
Hotel Star Plaza Ikebukuro
79
7,350
-
6 min walk
C
Toyoko Inn Ikebukuro Kita-guchi No.1
226
6,980
9,240
12 min walk
C
Toyoko Inn Ikebukuro Kita-guchi No.2
373
5,980
9,240
11 min walk
C
Sakura Hotel Ikebukuro
99
6,800
9,000
10 min walk
C
Business Hotel Nishiike
38
6,300
10,000
10 min walk
-
Tokyo International Hostel
33
3,860
18 min (walk + Metro)
-
Tokyo Central Youth Hostel
40
4,050
30 min (walk + JR)
-
Tokyo Backpakers Hotel
2,100
30 min (walk + JR)
The room charges, which include service charge and tax, depend on the day of the week.