Mid-congress Tours ---- Post-congress Tours ---- Additional Info
Registration for the Tours is now closed.
With the generous offer from Tokyo Metropolitan Government, complimentary programs will be provided for IOC 2014 overseas participants and spouses during the conference. All participants should make reservations in advance at the conference venue. See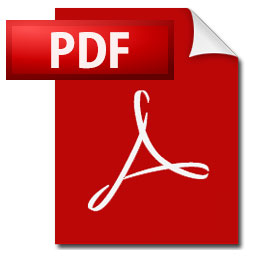 for more details...
Mid-congress Tours
This table shows outline of the tour.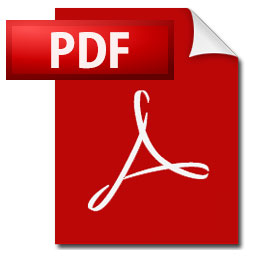 Download PDF for more details...
Bird-watching Tours
Code
Tour name
Brief Description
M01
Yamashina Institute, the Abiko Bird Museum and Lake Teganuma
Yamashina Institute has developed along with Japanese ornithology since 1932, and its collection includes 69,000 specimens. The Abiko City Museum of Birds is the sole museum specializing in ornithology in Japan. The tour includes visitation to Lake Teganuma and traditional paddy fields around these institutes.
CANCELLED
Animal Management at Ueno Zoo
Ueno Zoological Gardens is the oldest zoo in Japan established in 1882. Staff will guide the backyard as well as over 2600 animals of 464 different species. You can enjoy various endemic species of East Asia from up close.
CANCELLED
Birds of Metropolitan Tokyo: Meiji Shrine and its broadleaf forest
Traditional Shinto shrine with a big forest, grassy areas, ponds and a Japanese garden. The forest was planted in the 1910s with 100,000 trees donated from all over Japan in memory of Emperor Meiji deceased in 1912.

CANCELLED
Waders around Metro Tokyo Bay
The shores of the shallow Tokyo Bay had comprised mainly of intertidal mudflats and sandflats and has traditionally been used as a staging area by vast numbers of migratory waders and wintering wildfowl. The tour will visit three of these protected remnant areas.
M05
Mt. Takao: Suburban and Hill birds of Tokyo
A very famous bird watching site in Tokyo Metropolitan Area. Most of woodland birds of hillside are here. Mt. Takao, with elevation at 599 meters, is covered by natural deciduous forest and evergreen forest.

M06
Wetland Birds around Lake Kasumigaura
The floodplain of Tone River is a huge flat area of lakes, lagoons, rivers and waterways. The near-endemic Marsh Grassbird and Japanese Reed-Bunting breed in the area and are still visible in the reed beds of Kasumiga-ura in late August.
M07
Forest birds around Mt. Fuji and Aokigahara
Mt. Fuji has the highest summit among numerous mountains throughout Japan (3,776m). Thanks to such a geographic uniqueness, areas around Mt. Fuji have rich avifauna. You can see many bird species between the foot hill to the sub-alpine forest (2000m).
M08
Oku-Nikko and Watarase-yusuichi: Highland forest and wetland to lowland wetland
Oku-Nikko, a Ramsar site as Oku-Nikko-shitsugen, is a highland located at an altitude of 1400m. It is cool in summer time. Watarase-yusuichi, also a Ramsra site, is a natural river flood plain. The extensive reed bed is one of the largest in Japan.
Sightseeing Tous
Code
Tour name
Brief Description
CANCELLED
Tradition and Culture of Tokyo
A Standard Course to tour major sightseeing spots in Tokyo.
CANCELLED
Experiencing Japanese Culture and the Modern Tokyo
Enjoy the Japanese culture through experiencing "BONSAI", now a common language around the world. Be exposed to the latest Japanese culture at "ODAIBA", one of the Tokyo's most popular tour sites.
CANCELLED
The Kamakura Tour
The most standard course for the tourists. There is a little free time at Tsurugaoka-Hachiman-gu to enjoy a walk.
Post-congress Tours
This table shows outline of the tour.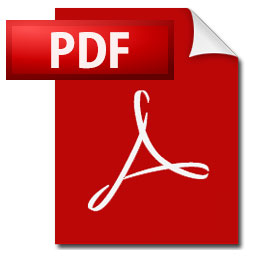 Download PDF1 (details)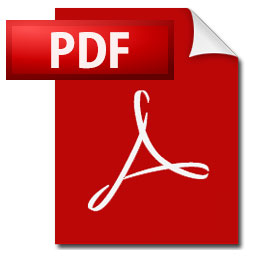 Download PDF2 (list) for more details.
Date / Tour Name
Brief Description
CANCELLED
Hotokenuma wetland consists of wet grasslands and reed beds, and has the largest breeding population of Japanese Marsh Warblers and Japanese Reed Buntings. In Lake Towada and Mt. Hakkoda, various forest birds breed.
CANCELLED
The reintroduction programs of Crested Ibises and Oriental Storks are ongoing in Sado and Toyooka, although their wild populations were extinct in late 20th century. In addition, you can enjoy birds of Satoyama areas.
CANCELLED
On the tops of the Japan Alps, the southernmost population of the Rock Ptarmigan Lagopus muta japonica has lasted from the glacial. The ptarmigan is entirely ignorant of a fear to human. We observe the ptarmigan, other alpine and sub-alpine birds and native flowers.
25-28 Aug.
Eastern Hokkaido: Wildlife of subarctic forests and marshes
More than 430 species of birds have been recorded in the area. Amongst them are such endangered species as Red-crowned Crane and Blakiston's Fish Owl. In addition, you can enjoy watching various wild mammals such as deer, foxes and squirrels.
24-27 Aug.
Miyake Island: Volcano and Island ecosystem
Miyake Island is a fantastic volcanic island located 180 km south of Tokyo in the Izu Islands. Many endemic birds, e.g. Izu Thrush and Ijima's Leaf Warbler, live in the forest. You can observe the effect of volcanic activity on the ecosystem of Miyake Island.?
For those who are interested in visiting Amami Ohsima, please contact Ken Ishida (ioc2014-info@issjp.com) for private tours.
Amami-Oshima is a beautiful island covered by subtropical broad-leaved evergreen trees with giant fens. Many endemic birds (e.g. Lidith's Jay and Amami Woodcock), mammals (Amami rabbits) and amphibians live in the forests.
For those who are interested in visiting Okinawa islands, please contact Simba Chan (ioc2014-info@issjp.com) for private tours.
The island is a treasure trove of endemic fauna and flora, including a species of rail new to science discovered in the 1980s. This tour will lead you not only through this island's rich wildlife and its conservations issues, but also through its unique culture and history.?
CANCELLED
The tour will cross central Taiwan from west to east, rising to an altitude of more than three thousand meters, and down rugged gorges to the tropical western lowlands, watching endemic pheasants, as well as exotic landscape and culture.
CANCELLED
Only 80 minutes flight from Tokyo, Primorye is the most easily accessible Russian Far East whose birds are not yet well known outside Russian ornithologists. The season is just right for early autumn migration, with raptors and passerines passing even through Vladivostok's city parks.
CANCELLED
Most popular course of Kyoto, visiting world heritages and Japanese historic architectures. Feel the Japanese cultures through golden pavilion, Kannon statues and stone garden. Enjoy the geisha district at Gion and experience the Edo period atmosphere of ancient Japan at Toei Kyoto Studio Park.
Additional tours and information of sightseeing in Tokyo
Additional single day tours by Hato Bus
Hato Bus provides various half or full day tours around Tokyo everyday. You can enjoy traditional Japanese food, excellent shopping and picturesque cruising with English-speaking and Chinese-speaking guides. Details are shown in the following link. You can make a reservation directly from this site.
Hato Bus: http://www.hatobus.com/en/
Tokyo Zoos
Tokyo Metropolitan Government manages four zoos and one aquarium. You can take a day trip to these well-maintained facilities and enjoy numerous animals including endemic species.
Tokyo Zoo Net: http://www.tokyo-zoo.net/english/
Museums
More than 100 museums exist in the areas around Tokyo. You have lots of choices including museum of art, nature, history, science, etc. You can search museum information from the following link.
Internet Museum: http://www.museum.or.jp/IM_english/
Central Wholesale Markets
Tokyo Metropolitan Central Wholesale Market is the popular destination for tourists. You can freely walk through the markets and enjoy shopping around around the markets. At Tsukiji Market, the impressive Tuna Auction might be seen.
Market Guide: http://www.shijou.metro.tokyo.jp/english/