About the Congress
The International Ornithological Congress series forms the oldest and largest international series of meetings of ornithologists. It is organised by the International Ornithologists' Union, a group of about 200 ornithologists. The first meeting was in 1884. 130 years after the 1st congress, 2014 Congress will be held in Tokyo under the following structure.
Call for Sponsorship - Sponsorship and Exhibition Prospectus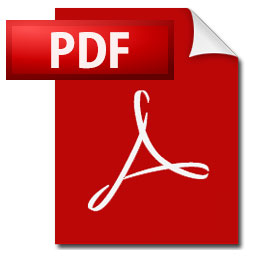 Host:
IOC2014 Organizing Committee
Co-host:
The Ornithological Society of Japan (OSJ)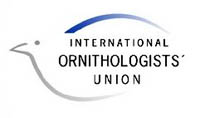 Rikkyo University
Congress President:
Prof. Franz Bairlein (Germany)
Congress Convener:
Prof. Keisuke Ueda (Rikkyo University)
Email: keisuke [ATMARK] ioc26.jp
National Committee:
Prof. Hiroyoshi Higuchi (Chair, Keio University),
Yasuo Ezaki, Hiroshi Nakamura, Isao Nishiumi, Keisuke Ueda, Hisashi Nagata, Hitoshi Sato, Kiyoaki Ozaki, Kazuyoshi Tsutsui, Masaru Wada, Kazuo Okanoya, Toshiya Matsushima, Shigeru Watanabe, Makoto Manabe, Yutaka Watanuki
Local Committee:
Isao Nishiumi (Chair, National Museum of Nature and Science),
Hisashi Nagata, Hiroshi Momose, Yu Kanai,Shoji Hamao, Masaoki Takagi, Hiroko Fujiwara, Masahiko Nakamura,Teruaki Hino, Yutaka Watanuki, Masahiro Fujioka, Hisashi Sugawa, Fugo Takasu, Hidetsugu Sakai, Mutsuyuki Ueta, Kazuto Kawakami, Akinori Takahashi, Shin-ichi Seki, Yuko Hayashi, Saiko Shiraki, Kayoko Kameda, Hideki Ichihashi, Kiyoaki Ozaki, Ken Ishida, Nobuhiko Kotaka, Masayuki Kurechi,Toru Yamazaki, Tatsuya Amano, Nariko Oka, Eiichi Izawa, Masayo Soma, Osamu Mikami, Teruyo Oba
Local Organizing Committee:
Keisuke Ueda, Keita Tanaka, Nozomu, Sato, Masayoshi Kamioki, Yuji Okahisa, Ryoko Yonekura
Event Planning and Coordination:
Mizuki Maruyama & Hanako Kamimura, Convention Services Group, ISS, INC.
Scientific Program Committee:
Erik Matthysen (Chair, University of Antwerp),
Andy Gosler, UK: Population Biology
Marcel Klaassen, Australia: Migration
Regina Macedo, Brazil: Behavioral Ecology
Kathy Martin, Canada: Life histories
Berry Pinshow, Israel: Physiology
Dewi Prawiradilaga, Indonesia: Conservation Science
David Winkler, USA: Citizen Science
Ex-officio:
President: Franz Bairlein, Germany
Past-President: John Wingfield; USA
Secretary: Dominique Homberger; USA
Past-Chair SPC: Scott Edwards, USA
Congress Venue:
Rikkyo University, Ikebukuro, Tokyo, Japan
Sponsors:
ASAHI BREWERIES,LTD.
AVES PRESS LIMITED
BIC CAMERA INC
BIC RESOURCES LTD
BIRD UGANDA SAFARIS LTD
Bookman-Sha
CLS Carte Blanche
CSIRO PUBLISHING
EcoPower Co.,Ltd.
ECOTONE GOC, ILISZKO, MEISSNER SP.J
Enwit Inc.
Japan Weather Association
KANSAI OSAKA 21st Century Association
KoEco Inc
Kowa Optical Products
LOTEK/BIOTRACK/SIRTRACK
LYNX EDICIONS
Mitsubishi Paper Mills Ltd.
Mitsui & Co., LTD, Environmental & Social Contribution Div.
Mitsui Sumitomo Insurance Company, Limited
mont-bell Co., Ltd.
Nikon Imaging Japan, INC.
NOMURA HOLDINGS,INC.
NHBS, LTD.
OGAWA COFFEE CO.,LTD.
PIGEON CORPORATION
POKKA SAPPORO Food & Beverage Ltd.
SANTEPLUS
SANYO TECHNO MARINE, INC.
SC Foods Co., Ltd.
Shiseido Co., Ltd
Suntory Holdings Limited
Takashi Taniguchi bird picture studio
Taylor & Francis
TechnoSmart
Telenax
The Asahi Glass Foundation
Toa Corporation
Tokyo Metropolitan Government
United Publishers Services Limited
Wildlife Acoustics Inc.
WILEY
YAMAZAKI BAKING CO., LTD.
In Association with:
BirdLife International Asia Division
The Ecological Society of Japan
The Japan Society for Avian Endocrinology
The Japan Society for Comparative Endocrinology
Japanese Association of Zoos and Aquariums
Japanese Bird Banding Association
Japanese Society for Preservation of Birds
Japanese Society of Zoo and Wildlife Medicine
Palaeontological Society of Japan
Tokyo Convention & Visitors Bureau
TOKYO METROPOLITAN GOVERNMENT
Yamashina Institute for Ornithology
Wild Bird Society of Japan
WWF Japan
About the Ornithological Society of Japan (OSJ)
The Copper Pheasant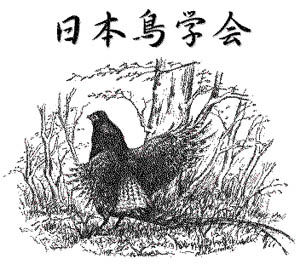 The Ornithological Society of Japan was established on May 3, 1912. Three years later, the Society launched its first official journal, 'Tori'. Then, in 1986, Tori was renamed the Japanese Journal of Ornithology. The Society is the only ornithological society in Japan and currently has approximately 1,300 members. The main purposes and activities of the Society are the following:
1. Publishing two official journals, the Japanese Journal of Ornithology (in Japanese), and Ornithological Science (in English). Editions of both journals are released twice each year. Therefore, the Society's major scientific communications to its members appear quarterly. Both journals include full-length original papers, short communications, review papers, book reviews and miscellaneous reports from the Society.
2. Holding an annual meeting. Participants can disseminate and discuss the results of their research in ornithology. Thus, these meetings facilitate the exchange of information among Society members.
3. Holding seminars and symposia. These sessions are usually open to both society members and the general public, and thus help disseminate information on current research in ornithology to a wide audience.
4. Publishing technical books and monographs. These specialist publications serve as a venue for the results and discussion of distinguished research. In the past, the Society has been involved with the publication of the following volumes: A Compendium of Ornithological Terms (2006, Dogura & Co., Ltd). The Checklist of Japanese Birds (revised 6th edition, 2000, Ornithological Society of Japan), Current Ornithology (1984, Asakura Publishing Co.), and The Birds of the South Kuriles (1979, Ornithological Society of Japan).
5. Maintaining strong contacts and continual involvement with appropriate academic institutions and organizations in Japan and abroad.
About the Symbol of the Congress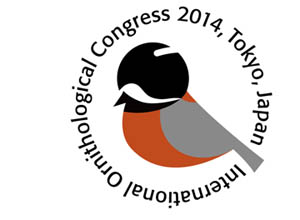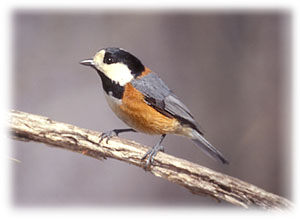 We would like to nominate the Varied Tit Parus varius as the symbol of the congress. This orange-breasted unique Parus species occurs only to the eastern parts of Asia, including Japan, Korea, Taiwan, and the east end of Mainland China.
Varied tits are popular among the Japanese people because of their charming appearance and lovely behavior. They prefer large broad-leaved forests for their breeding. Therefore, if you can hear the melodious song of a varied tit, it is a sign of bountiful forests in that area.
Varied tits have been present in eastern Asia for ages. This is probably why their distribution has extended to ocean islands, such as the Izu Islands, and land-bridge islands, such as Yaeyama Islands. The morphology and life history of the tits were altered when they expanded into these islands. These evolutionary phenomena are a major area of interest for ornithologists in East Asia.
We have nominated the varied tits as the symbol of the congress with the hope of spreading awareness about the importance of conserving the bountiful forests in Eastern Asia. We also wish to emphasize the importance of various habitats in East Asia as an evolutionary staging point of biodiversity in birds.
Archive
... A message from Japan for the success of IOC 2014 [PDF] ...
... Call for Nominations of Possible Plenary Speakers [PDF] ...
... Call for Symposia Proposals [PDF] ...
Past Congresses
| # | Year | Location | President | Secretary-General |
| --- | --- | --- | --- | --- |
| 25th | 2010 | Campos de Jordao, Brazil | Prof. Dr. John C. Wingfield | Prof. Dr. Cristina Miyaki, Prof. Dr. Elizabeth Hofling |
| 24th | 2006 | Hamburg, Germany | Prof. Dr. Jacques Blondel | Prof. Dr. Franz Bairlein |
| 23rd | 2002 | Beijing, China | Prof. Walter Bock | Dr. Wei-shu Xu |
| 22nd | 1998 | Durban, South Africa | Prof. Dr. Peter Berthold | Dr. Aldo Berruti |
| 21st | 1994 | Vienna, Austria | Dr. Christopher Perrins | Dr. John Dittami |
| 20th | 1990 | Christchurch, New Zealand | Dr. Charles G. Sibley | Dr. Benjamin D. Bell |
| 19th | 1986 | Ottawa, Canada | Prof. Dr. Klaus Immelmann | Dr. Henri Ouellet |
| 18th | 1982 | Moscow, Russia | Prof. Lars von Haartman | Prof. V. Ilyichev |
| 17th | 1978 | Berlin, Germany | Prof. D.S. Farner | Rolf Nohring |
| 16th | 1974 | Canberra, Australia | Prof. Jean Dorst | Dr. H. J. Frith |
| 15th | 1970 | Den Haag, The Netherlands | 1966-1969: Prof. Nikolaas Tinbergen | |
| | | | 1969-1970: Prof. Finn Salomonsen | Prof. Karel H. Voous |
| 14th | 1966 | Oxford, United Kingdom | Dr. David Lack | Prof. Nikolaas Tinbergen |
| 13th | 1962 | Ithaca, NY, USA | Dr. Ernst Mayr | Dr. Charles G. Sibley |
| 12th | 1958 | Helsinki, Finland | Prof. J. Berlioz | Dr. Lars von Haartman |
| 11th | 1954 | Basel, Switzerland | Sir Landsborough Thomson | Prof. Adolf Portmann |
| 10th | 1950 | Uppsala, Sweden | Dr. Alexander Wetmore | Prof. Sven Horstadius |
| 9th | 1938 | Rouen, France | Prof. Alessandro Ghigi | Jean Delacour |
| 8th | 1934 | Oxford, United Kingdom | Prof. Erwin Stresemann | Rev. F.C.R. Jourdain |
| 7th | 1930 | Amsterdam, Netherlands | Prof. A.J.E. Lonnberg | Prof. L.F. de Beaufort |
| 6th | 1926 | Copenhagen, Denmark | Dr. E. J. O. Hartert | E. Lehn Schioler |
| 5th | 1910 | Berlin, Germany | Prof. Dr. Anton Reichenow | Herman Schalow |
| 4th | 1905 | London, United Kingdom | R. Bowdler Sharpe | Dr. E.J.O. Hartert, J. Lewis Bonhote |
| 3rd | 1900 | Paris, France | Dr. Emile Oustalet | Jean de Claybrooke |
| 2nd | 1891 | Budapest, Hungary | Prof. Victor Fatio, Otto Herman | none |
| 1st | 1884 | Vienna, Austria | Dr. G.F.R. Radde | Dr. Gustav von Hayek |